Twilight Fans! Find the best Twilight merchandise, collectibles, clothes, jewelry, and more. Disclosure: We make a commission off of some of the links.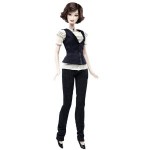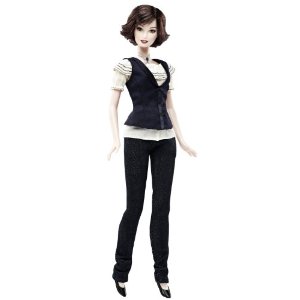 For all of you Alice Cullen fans, you won't want to miss this limited edition Alice Cullen Barbie Doll. Here's the manufacturer's description:
Barbie Collector Twilight Saga Eclipse Alice Doll: Pink Label Collection Stephenie Meyer's story continues with Eclipse, the third movie in the Twilight saga. Inspired by characters from the #1 New York Times bestselling Twilight book series and new movie Eclipse. From The Twilight Saga: Eclipse comes Alice Cullen, Edward Cullen's sister. Petite with delicate features, illuminating golden eyes, short and sassy dark hair, and porcelain-looking skin, Alice is oh so fashionable. She accessorizes her romantic top, tailored vest, and stylish pants with the Cullen family crest on her choker necklace. Black ballerina flats complete the look. A must have Barbie Collector doll.
You can get the Alice Cullen Barbie Doll at Amazon for about $25 right now but the price will likely go up drastically once they stop the production run.