Twilight Fans! Find the best Twilight merchandise, collectibles, clothes, jewelry, and more. Disclosure: We make a commission off of some of the links.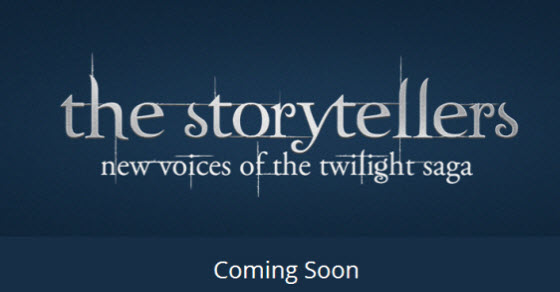 We had a feeling that Lions Gate (which owns Summit) was not going to let Twilight die off after how hugely successful it was. But we figured it would be closer to the 10th anniversary of the first book before we heard anything. Today we are excited to bring you news about a new effort to bring Twilight back. The project looks to be called "The Storytellers: New Creative Voices of the Twilight Saga."
Lions Gate, Women in Film, and Facebook are partnering to present 5 new short Films based on characters in The Twilight Saga: The Official Illustrated Guide. Aspiring female directors will be chosen, and the films will only be shown on Facebook.
From the New York Times: "We think Facebook is a great way for us to introduce the world of 'Twilight' to a whole new audience while re-energizing existing fans," Michael Burns, Lions Gate's vice chairman, said in an interview. "This is the just the beginning — a template, if you will," Mr. Burns added. "You can probably guess what might be coming next."
So what exactly IS coming next? Is he talking about what comes next for Twilight or what comes next for releasing movies on Social Media? It sounds like he is talking about movie making in general, but we hope that this signifies a whole new world for Twilight.
Clearly this particular effort has a lot to do with female empowerment. Also from the New York Times: "A group of female panelists, including the 'Twilight' actress Kristen Stewart and Ms. Meyer, will select the winning shorts and mentor participants, Lions Gate said. Other panelists include the actresses Kate Winslet, Octavia Spencer and Julie Bowen; Catherine Hardwicke, who directed the first 'Twilight' movie; the film producer Cathy Schulman; and Jennifer Lee, who co-directed 'Frozen.'"
You can sign up on the Tongal site to receive an announcement with the project launches.
Do you think that any of the original Twilight movie character will be brought back with different actors? Or do you think the films will focus on characters that did not get much attention in the movies and perhaps give them their own storylines?
Which characters would you like to see most in the films, knowing that the actors would likely be different?