Twilight Fans! Find the best Twilight merchandise, collectibles, clothes, jewelry, and more. Disclosure: We make a commission off of some of the links.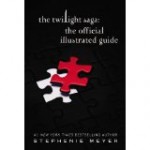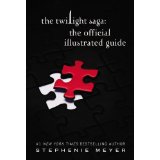 After years of waiting for it, The Twilight Saga: The Official Illustrated Guide is set to be released soon. You can pre-order it now from Amazon for only $13.74. The book will be released on April 12. Amazon guarantees that if the price drops between now and when it ships, you will get the lower price.
What's in the Official Illustrated Guide? At 524 pages, you are going to find everything that you want to know about all 4 of the Twilight Saga books plus The Short Second Life of Bree Tanner. It's the first comprehensive reference book about Twilight authored by Stephenie Meyer. Including over 100 illustrations and pictures, it will contain new Twilight material, character profiles, genealogical charts, maps, and cross-references.
If you are a Twilight fan or have one in your family, the Twilight Saga: Official Illustrated Guide is the one item you absolutely need to order!