Twilight Fans! Find the best Twilight merchandise, collectibles, clothes, jewelry, and more. Disclosure: We make a commission off of some of the links.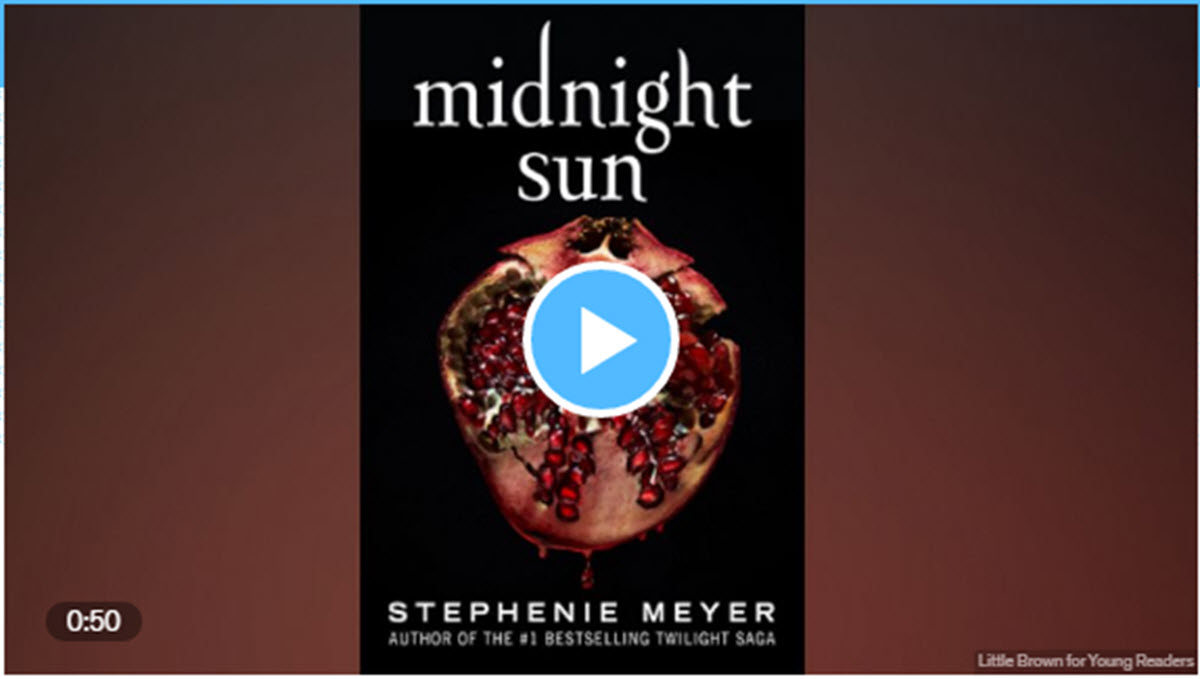 Just when I thought the day would never come, Stephenie Meyer officially announced this morning that she will be officially releasing "Midnight Sun."
You may remember that the book, which is "Twilight" told from Edward's perspective, was originally supposed to be released 12 years ago but Meyer abandoned it after it was leaked online (I'll admit that I did look for the leaked book!!!).
Now Meyer has announced that it will be released on August 4 but can be pre-ordered now. Meyer said of releasing the book now "It's a crazy time right now and I wasn't sure it was the right time to put this book out, but some of you have been waiting for just so so long it didn't seem right to make you wait any more."
Meyer wrote to her fans "Though I didn't have time to work on it right away, the idea of letting Edward have his chance to speak stuck with me. I couldn't shake it. I found myself thinking his words in the middle of the night and jotting down phrases he would use while I was waiting in line at the post office. As soon as I finished my real work, I sat down and let Edward get his say."
The book will be available in Hardcover on Amazon for $16.99 and on Kindle for $14.99. Pre-orders have already started but you can still get it the day it comes out if your order now.
See Meyer's full video announcement on Good Morning America.