Twilight Fans! Find the best Twilight merchandise, collectibles, clothes, jewelry, and more. Disclosure: We make a commission off of some of the links.
Hot Topic continues to add new Twilight shirts! It's amazing, but they are by far leading the way with the most official Twilight movie merchandise.
The Twilight Watching You T-Shirt is black with Bella and Edward in white. The lettering says "I just like watching over you" on the front and "Twilight" on the back.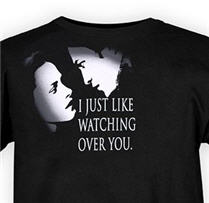 Hot Topic also has the first Twilight James shirt that I have seen. I don't really like it, but if you are a fan of James for some reason, you might be interested in it.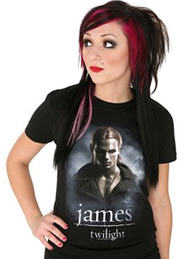 The Twilight Scent T-Shirt is a plain black shirt with the following quote in white: "Your scent is like a drug to me." Again, this isn't my favorite, but it is one of those shirts that only Twilight fans will "get."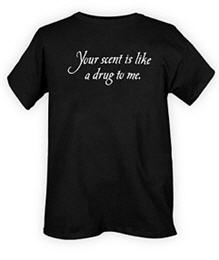 The new shirt that I like best is the Twilight Afraid Tee. It features the Cullen Crest with the cast surrounding it. On the back, it says "Are You Afraid?"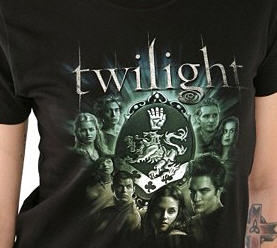 Be sure to check out Hot Topic each week for new Twilight merchandise.