Twilight Fans! Find the best Twilight merchandise, collectibles, clothes, jewelry, and more. Disclosure: We make a commission off of some of the links.
Looking for the perfect shoes to dress up as Bella for Halloween, a Twilight party, or the New Moon premiere? Here are a couple of options.
For the prom scene, Bella is seen wearing a pair of Converse sneakers with her dress.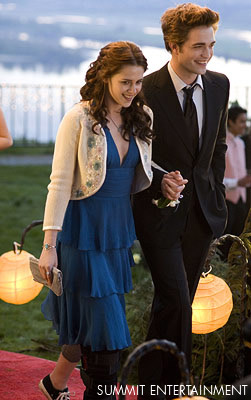 You can get a pair of similar shoes for less than $40 at Buy.com.
You can also check out Converse.com for their entire collection.
Another pair of Bella's shoes from Twilight are the Simple Retire shoes. You can get them in several colors, but she wears them in black. You can just barely make them out in this picture: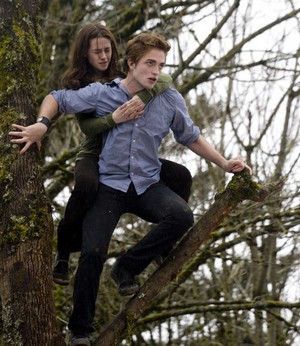 You can get these shoes at OnlineShoes.com.